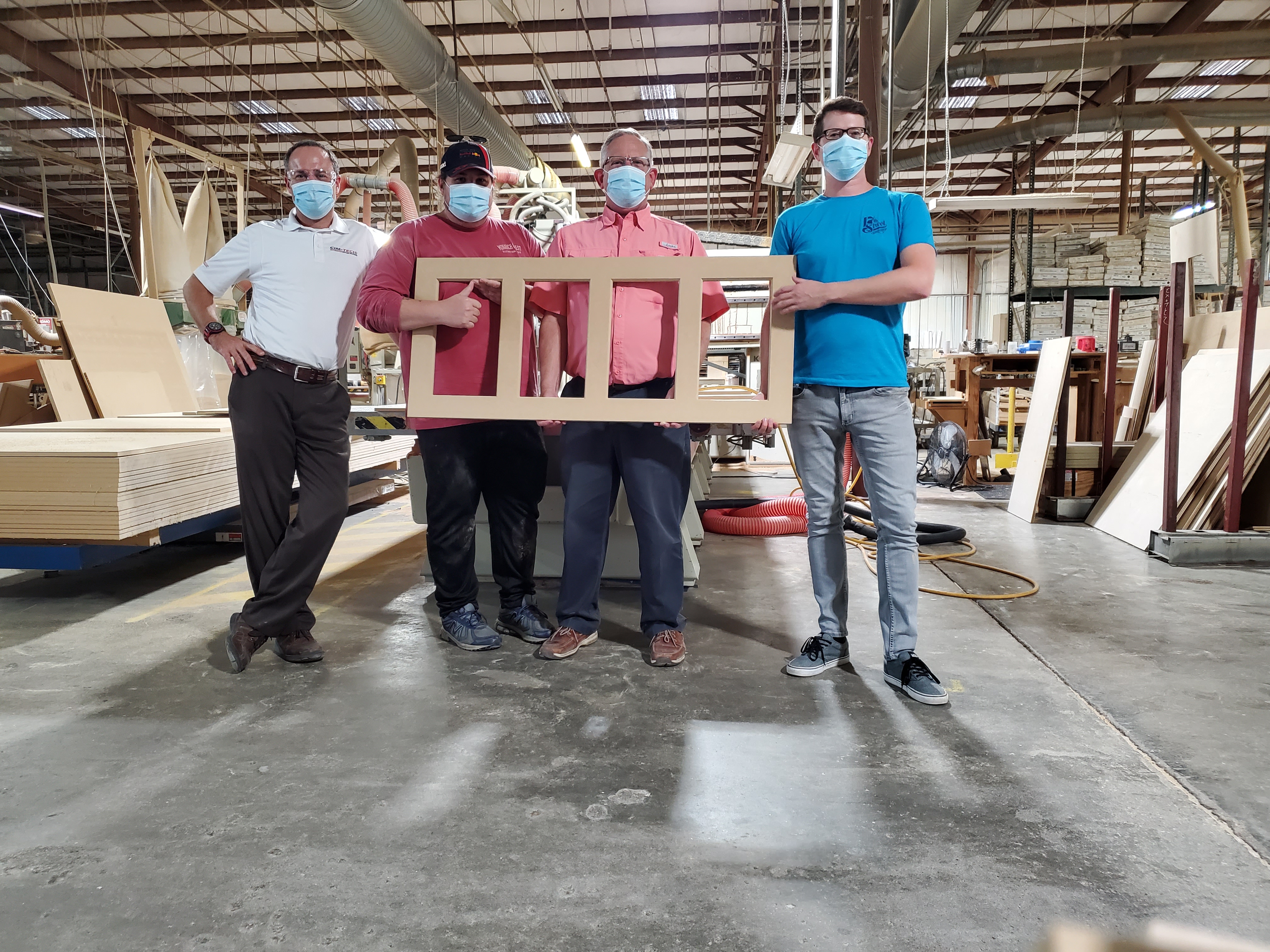 Training is just as important as the CAD/CAM Software and CNC Router.
I have always been told that having the right tool for the job makes life much easier, as long as you know how to use them.
In depth, on-site training is the essential tool that is most often overlooked when companies look at creating a high productivity CNC production cell. Having even the industry's leading CAD/CAM software, Router-CIM Automation Suite by CIM-TECH, and the fastest CNC machining center are only as good as your CNC programmer.
Understanding how to get from drawing to production takes experienced trainers to guide your CNC programmers in the right direction from the start.
You need to look at CAD/CAM software and CNC machining centers as tools. This is the same approach that companies need to take when determining the amount of training needed to make sure they receive the quickest return on investment.
The benefits of training cannot be understated.
Utilize software to its Capability – Understanding your software is the key to getting the most out of it. From basic user skills to advanced applications, being able to allow your employees to take advantage of ALL the features of your new software benefits the overall productivity of you CNC production cell.
Lower Turnover – Investing in your employee's capabilities shows a commitment by the company that every employee matters. In today's fast paced and competitive work environment, retaining an employee and offering training will help you keep employees for a longer period of time.
Boosting Performance – This one goes without saying, if you know how to use a software in an effective manner, you will be able to increase throughput. Simple as that.
Improved Quality – Understanding how to use software to give you the most efficient and consistent production leads to an overall improvement in the quality of the parts you produce. From the top down, allowing software to do the repetitive tasks lets a computer take away from the daily workload on CNC programmers and let them focus on creating high-quality parts.
These are just some of the benefits that training can provide to increase productivity of your manufacturing environment. Investing in training is one of the essential components of creating a successful and productive CNC production cell.
Make training a part of your CNC production.